Vidya Bharati's Intellectual Women Meeting accomplished Different problems need to be solved by developing the personality of girls: Rekha Churasama

A Prabuddha Mahila Baithak organized by Vidya Bharati Shiksha Samiti was held at Agartala Press Club on 2nd June. Chief guest of the meeting was Smt. Rekha Churasama, Coordinator, Balika Shiksha, Vidya Bharati Akhil Bharatiya Shiksha Sansthan. State Co-ordinator Shri Nilmoni Chakraborty delivered the welcome address at the meeting.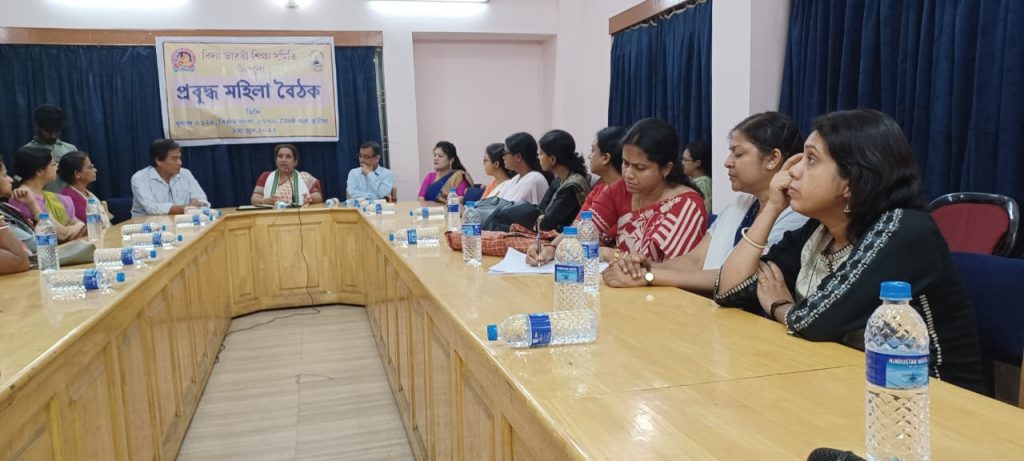 During the meeting, Rekha Ji discussed about the aims and objectives of the girls' education department. Then the Perticipants present at the meeting put forward their suggestions and questions. Rekha ji solves their questions. She discusses issues related to Vidya Bharati's participation in education among women and implementation of curriculum in girls' education. In his speech, Shankar Roy, All India Vice President of vidya Bharati said that students should be associated with spirituality along with teaching. The girls have to show the right direction. Finally, President Shri Dhirendra Kalai thanked everyone for their perticipation. The meeting ends with the chanting of the welfare mantra.