About Us
It is branch of Vidya Bharati Akhil Bharatiya Shiksha Sansthan, New Delhi. The Tripura Branch too is a registered body bearing the Reg.No. 3294 dt. 19/09/1999. Vidya Bharati is working in Tripura since 1995 in the field of Education with a determination to impart moral value-based education. it is a non-profitable, non-government educational organization. So far, there are nine (09) schools in Tripura including a residential co-education school for the Janajati studnets at Teliamura.
The first school, Tripureswari Shishu Mandir, was established in January 1995 in a two room rented house at Advisor Chowmohani, Agaratala with 38 students. Vidya Bharati has no system of direct financing to establish schools. But Mananiya Krishna Chandra Gandhi, Organising Secretary of North Eas, had realized the local problem and financed to purchase (July 1997) a plot of land at Ramnagar-2, Agaratala to establishfirst school in Tripura. The Tripura Vidya Bharati Office is located at Ramnagar-2,Agratala. After a great struggle and donation form well-wishers, we have established 09 Schools in Tripura. They are located at Kailashar, Dharmanagar, Kumarghat, Teliamura, Donamura and Agaratala.
Achievements
Our sincere efforts to educate the students are clearly evident on their behaviour. In the board examination our Studnets are doing excellent result. In 2015 one of our student recevied an appreciation letter from HRD Minister, New Delhi, for securing very good result in CBSE Class-X Board examination. In cp-scholastic field also they receive several prizes every year.
An Appeal
Vidya Bharati is working to educate the future generation of Bharat so that Bharatiyas can hod their head high with a distinct identity. For this Himalayan task, there is no direct financing system of its own. We feel this is for the people, by the people and of the people. We earnestly need your generous support for thismission. Your help will reach to those people who actually need.
Donation is exempted U/S 80(G)
Our View
The child is the centre of all our aspirations. He is the protector of our country, Dharma (Religion) and culture.The development of our culture and civilization is implicit in the development of the child's personality. A child today holds the key for tomorrow. To relate the child with his land and his ancestors is the direct, clear and unambiguous mandate for education.
"We have to achieve the ALL ROUND DEVELOPMENT of the child through education and sanskar i.e. inculcation of time honored values and traditions."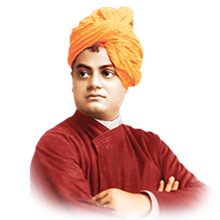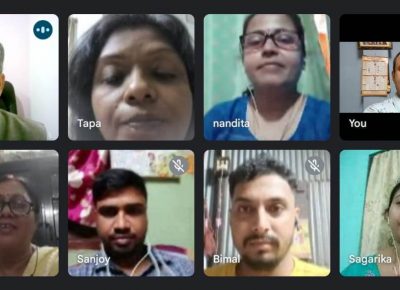 A virtual lecture was organized on 13th June by Vidya Bharati Shiksha Samiti Tripura State. The topic of…
read more